A Northern Soul (#) + ScreenTalk
Saturday the 1st September – 6pm
BAFTA nominated documentarian Sean McAllister (A Syrian Love Story) returns to his hometown, Hull, as curator of its UK City of Culture opening.
Back living with his 90-year-old parents and reflecting on changes to a city hit by cuts in public spending and divided by Brexit, Sean is drawn to the fringes of town where he encounters Steve – a struggling warehouse worker with a dream.
The screening is followed by a Q&A with producer Elhum Shakerifar, and BoC Creative Director Sam Hunt, hosted by Gali Gold, Head of Cinema at the Barbican.
Free entry
MORE INFO
Le Lion Rouge Cabaret
Sunday 9th September
Rockaoke
Friday 21st September
Fresh Prince of Bel Air Quiz
Thursday 27th September 7.30pm
Unlace your Air Jordans, turn your caps to the back and celebrate the brilliance that is The Fresh Prince of Bel Air with our exclusive quiz!
We have a limited amount of early bird tickets available, so get involved now!
TICKETS AND MORE INFO
Music Hall
Saturday 6th Oct
Quiz Night
Every Monday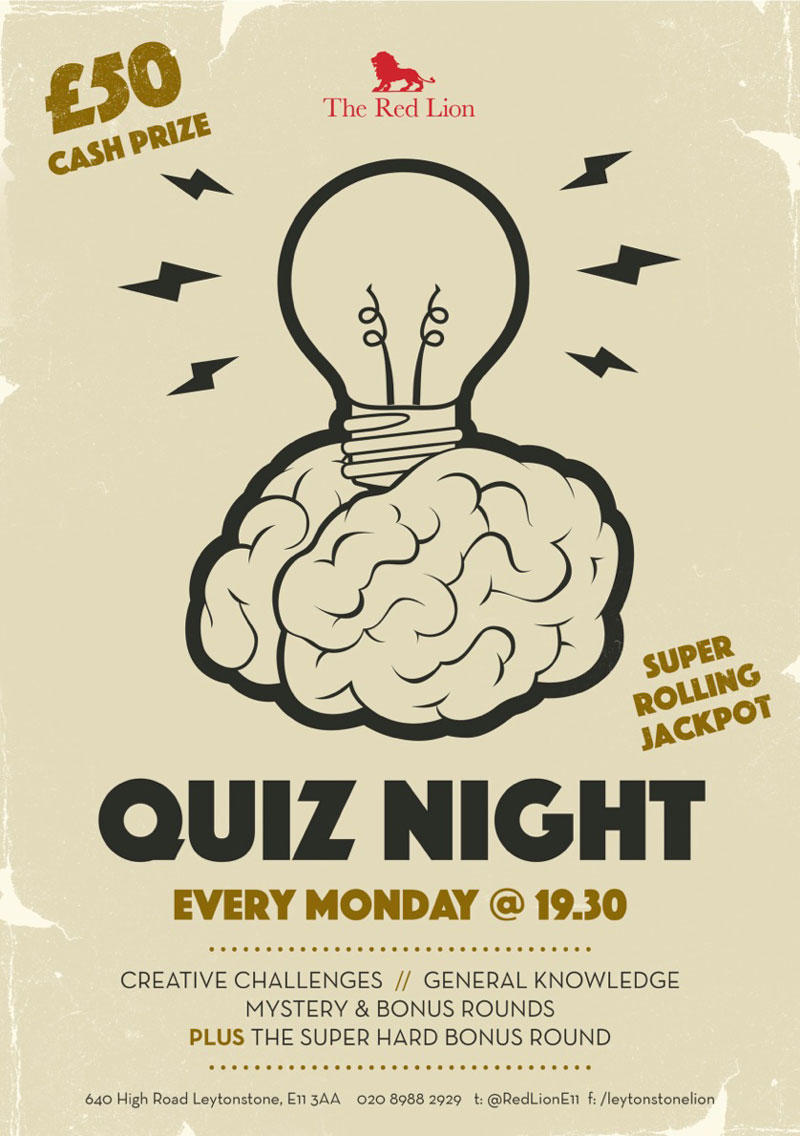 DJ Andy Smith – Cross The Tracks
First Saturday of every month